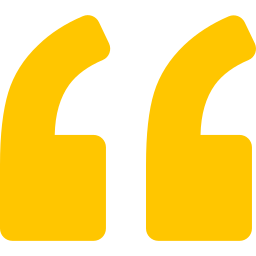 Create the products and experiences of the future today
The digital twin is a precise virtual model of a product, production and performance assets as they evolve through their lifecycle. Siemens is the world leader in bring the maximum value to the digital twin. When you embrace the digital twin, it helps you reduce your time to innovation and your ability to quickly execute change orders. The ability to make sure all stakeholders, those that deal with the digital and physical worlds, are included in all decisions and have the confidence in the solutions is why bring digitalization to your organization is a key to your future success.
We are pleased to invite you to our in-person event "Join The Transformation" at Crowne Plaza Gurugram on July 29th, 2022.
At the event, you can learn, grow and optimize your proficiency with Siemens software. The event is designed to help attendees drive process and product innovation in ways that will ultimately help your organization get to where today meets tomorrow.
The event will focus on the following:
Session - 1 ( 09:00 AM – 13:00 PM)
Time
Topics
09:00 AM
Registrations
09:30 AM
Welcome and Opening
09:50 AM
Discover the Siemens Digital Enterprise. Transformation by Digitalization
10:30 AM
NX - Design Better Products Faster
11:15 AM
Tea Break
11:30 AM
Teamcenter Lifecycle Collaboration- Foundation for the Digital Enterprise.
12:15 PM
Frontloading Simulation for faster performance Engineering
13:00 PM
Lunch
Session - 2 (13:45 PM - 17:15 PM)
13:45 PM
Close Loop Performance Engineering with Simcenter Test
14:15 PM
Value of ME&S
14:30 PM
NX Tooling - Global favorite for Mold and Tool Design.
15:30 PM
Tea Break
15:45 PM
SFS Smart Suite - Entry Level Smart Digitalization Solutions for SME
16:45 PM
Closing and Prizes
About Digital Design Solutions
Digital Design Solutions is a leading Engineering solution vendor with more than 20 years experience. DDSPLM is a Siemens Smart Expert Partner and a trusted advisor for more than 500 customers from small to large across the different industry verticals.
DDSPLM has vast expertise in using technology to solve the engineering problems of today and tomorrow. We help customers in digitalization with Industry proven solutions for design, engineering, simulation, manufacturing, quality, project management and collaboration.
DDSPLM has alliances with leading technology leaders like Siemens Digital Industries Software, ETA, Cortona3D, QForm3D, Smart APQP and is the right technology partner.
Contact
Call: 9350633147
Ph: 0124-4263055-57
DDSPLM Private Limited
SF-643, JMD Megapolis, Sector – 48
Gurugram, Haryana, 122018